The reality created by the azathoth exists as a standing wave in n-dimensional space. Its 'shape' can be thought of in terms of an electron orbital, which is also a standing wave.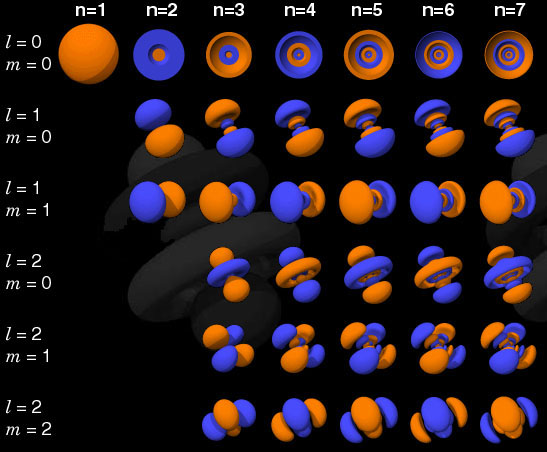 As you can see, many of these structures are non-contiguous. There is some probability of an electron existing in two or more places separated by nodes or planes where there is zero chance of an electron existing.
What we think of as 'the universe' is only one contiguous portion of our universe. There are an unknown number of others, separated by very thin layers of outside. Beings from these other parts of our reality are called Neighbours. Neighbours exist within the same reality-wave we do and are therefore subject to similar rules and in theory comprehensible to use, however subtle differences between the different segments of reality can in practice mean these beings are almost as alien as some Outsiders.
The fae Neighbours live in an adjacent segment of reality, across a thin plane of Outside called the Wall. Sentience is more prevalent in their 'universe', and forces we consider magical or supernatural are fundamental to the natural order of things there. Fairies are better suited than we are to weather the Outside and smaller ones are able to cross the wall, however they risk damaging themselves in the process. Sometimes they drag humans across the wall with them, which increases the risk of damage to both the human and fairy, though it's still better than the human crossing alone.
Summoners are able to create bridges to allow safe passage across the wall, and may also allow fae beings normally too great to slip through the cracks to cross safely as well.